Reviews
Real reviews about Tenfold coaching from business owners.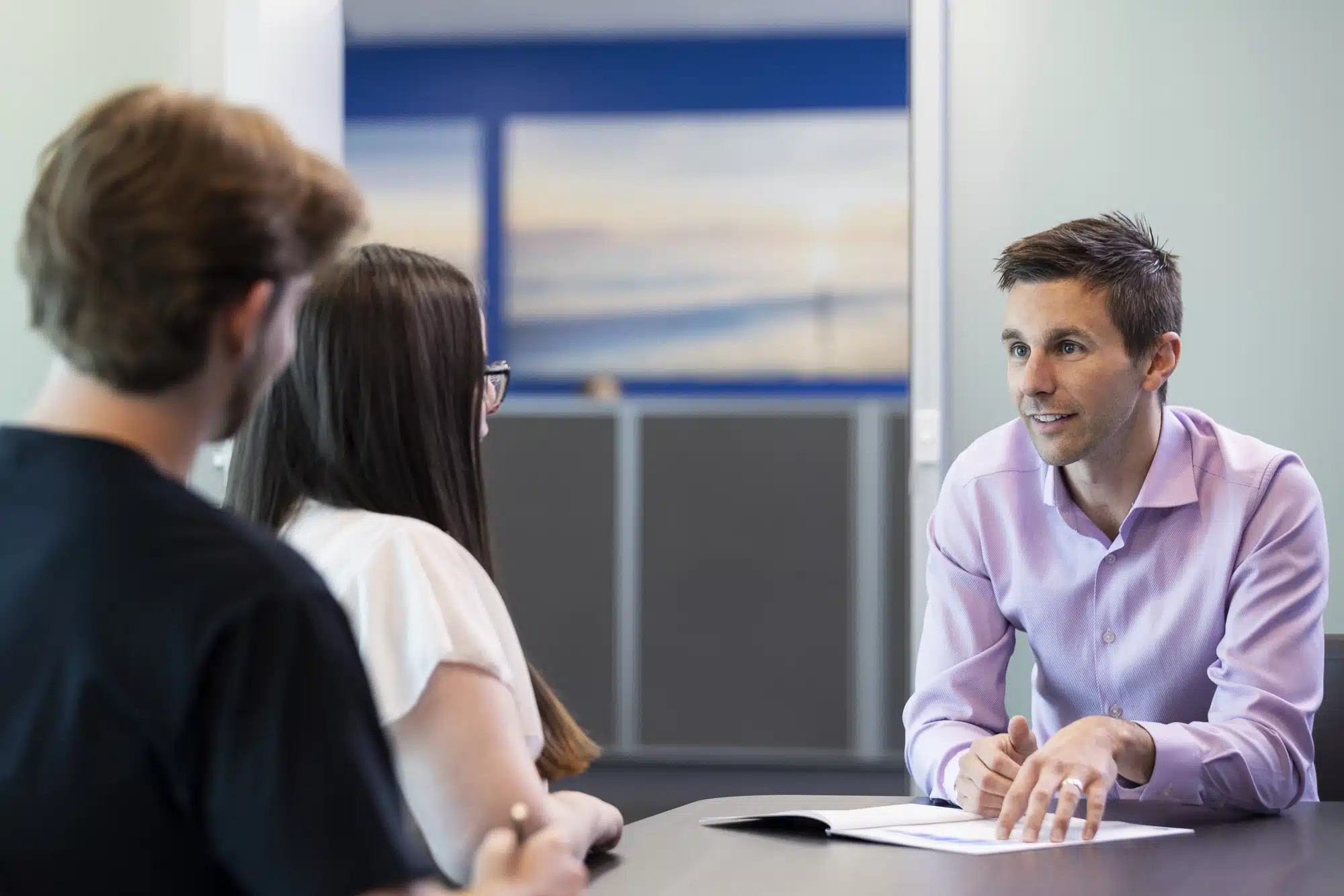 Ask anyone about us and they'll tell you it's not in our nature to brag. Sure, we're pleased with what we've achieved but our biggest source of pride is the results we help our business coaching clients achieve.
So we ask that when you read the testimonials here, please focus on their results and the pride they have in their business. And if that sounds like something you want too, well, we'd be proud to be on your side as your business coach.
Testimonial from Ryan McKenzie
Rycon Building Group
My name is Ryan Mckenzie and I am the sole director of a small, high-end, custom-design residential building business. I started Rycon from scratch in 2006 and learnt how to run the business on my own. As owner/director, I have always been solely responsible for the growth and success of Rycon.
I built a good business, and a great team and I had all the numbers in my business. In the early days of my business, it was exciting. When you're young and ambitious nothing stands in your way. Then as the business grew I found I was spending hours analysing the financials to try to make the right decisions. It was draining me. I had all the data in my business but I didn't have a good handle on the key drivers to pick trends. Without that, growing the business was like trying to accelerate with my foot on the brake.
Taking my business to the next level
I wanted to be able to make important business decisions faster and easier. I looked into coaching previously but I found that most coaching firms offered a "one size fits all" approach. With them, I was just a number. Then in April 2016, I met with Tenfold Business Coaching and from my first meeting with Ashley I was confident. I knew that he was going to help me take my business to the next level.
I should point out that going from running the business on my own to having a business coach was not easy. In the early stages of coaching, I was up in the air about whether I was going to continue. When I look back on these moments, I can see now that I was being guarded. I was holding back on allowing my coach to be part of achieving the success that I was after.
My Tenfold Business Coach, Ashley, gained my trust with his experience and knowledge of the building industry. Once I had clarity about what I specifically wanted out of coaching, and once Ashley and I got to know how we each worked, we made great progress.
Tools to make the right decisions
With new home builds, builders pay out a lot up front and get paid in instalments over long periods. As a builder, it can be hard to know exactly when you're in front or behind financially. My Tenfold coach, Ashley, helped me dissect my information. He has given me tools to cut through the noise of too much financial data. Working together, we implemented the total business dashboard that I wanted. It's given me insight and now I make informed decisions in my business quickly and confidently.
There's never a point in my business now when I don't know where we're sitting. The certainty I now have in understanding the financials 100% gives me the confidence to grow my business the way I want.
Leading a high-performing team
We have also worked on our internal staff structure. I have been able to bounce a lot off my Tenfold coach. I get affirmation on a lot of the plans that I had been hesitant to implement. He has also been instrumental in assisting with processes and systems for my staff.
Ashley is a straight shooter who has a thorough understanding of my business and the industry I work in. If you're a business owner who has been able to create and maintain success and plan to take the next step, I would definitely recommend Tenfold Business Coaching. They can provide you with all the positives of having a business partner without having to split the profits. You also avoid the politics that may come along with a partnership. You are essentially getting a Business Manager for a third of the price.
To learn more about Rycon Building Group visit their website at www.ryconbg.com.au.
For more success stories from builders, see:
George Costas – Costas Constructions