Management Coaching for Small-Medium Businesses
Business mentoring and executive coaching for leaders and managers in Australian businesses
Everyone deserves to reach their full potential. At Tenfold, we are business coaches who provide mentoring to directors, general managers, management team members and senior leaders of small to mid-size businesses in Australia.
Unlike life coaches or career advisers, we don't talk about your "spirit animal" or the "colour of your feelings".
Instead, we use proven methods to coach managers to achieve lasting success for their business, their team and themselves.
Discover what's possible with a Tenfold business mentor…
Business growth through leadership coaching
Empowering managers to deliver results that matter to your business.
Our management coaching services uses proven executive development techniques to improve leadership skills.
We have earned the reputation as Australia's leading coaching firm, built on 20+ years of growing business owners and senior managers, and team members who have management potential.
By focusing business outcomes as driver for leadership growth, we use management coaching to grow people to deliver tangible results for their business.
It's why we've been awarded Coaching Firm of the Year… every year since 2017.
Explore what's possible for your business when your leadership is elevated with Tenfold's executive coaching services.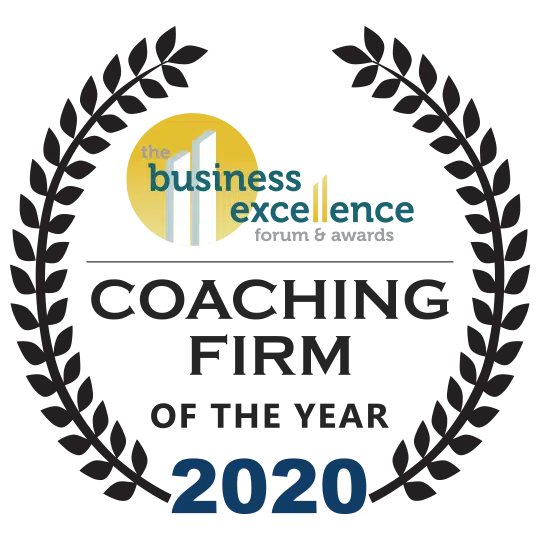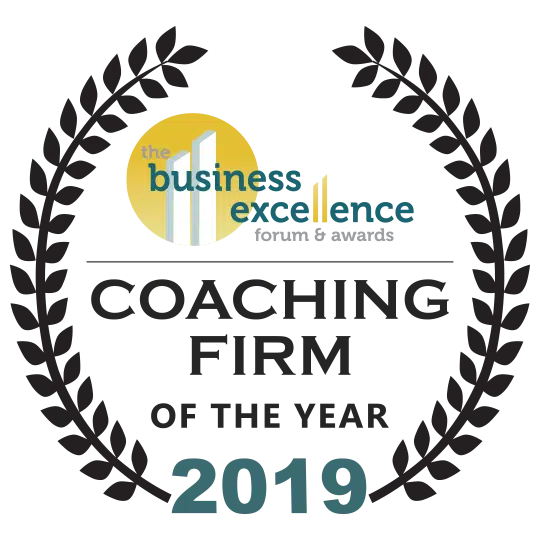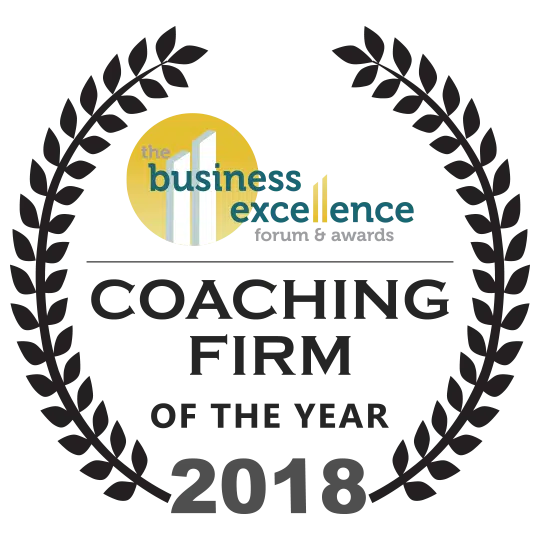 How management coaching works with Tenfold
Practical advice and plans to improve the capability and confidence of your managers.
Our mentors use trusted executive coaching models to transform leadership and deliver lasting improvements. Consistent results are achieved through:
Time management: "Work smarter, not harder" is a management motto is because it's bloody good advice. We coach leaders on time management and how to align their time and effort with the business's strategic priorities.

Accountability: You probably know what you need to do, right? But sometimes the urgent gets in the way of the important. That's where we keep you on track with regular one-on-one coaching sessions. Meetings are in person or via Zoom, structured to optimise your one-on-one time with your business mentor.

Strategic direction: Big picture planning for the business. We help you develop the team for the future. Leadership mentoring is for business owners and senior employees to upskill and match your capabilities with the business' goals.
Speak with Tenfold Business Coaching today and discover what executive and leadership coaching can do for your business.
Executive and leadership coaching for real results
Back your business leaders with the leaders in business coaching.
When you work one-on-one with a Tenfold business mentor, you get the advice of a business growth expert. Our management coaching gets results for the business by improving the people in the business.
A Tenfold coach works with managers to:
Identify better ways of working

Improve communication within your team to get better outcomes

Manage a difficult key employee

Restructure roles in the business for future growth

Feel confident to deal with the internal challenges and external threats

Build a culture that's positive and productive

Give owners and managers practical advice to lead high performing teams
Find out what leadership coaching can do for your business…
How does your leadership knowledge stack up?
Warren Buffett, business magnate, knows a thing or two about profit. So people pay attention when he says,
"Risk comes from not knowing what you're doing."
Reduce your risk with this recommended reading list. The knowledge that awaits you in these pages will empower you to make the right decisions to achieve your goals.