Reviews
Real reviews about Tenfold coaching from business owners.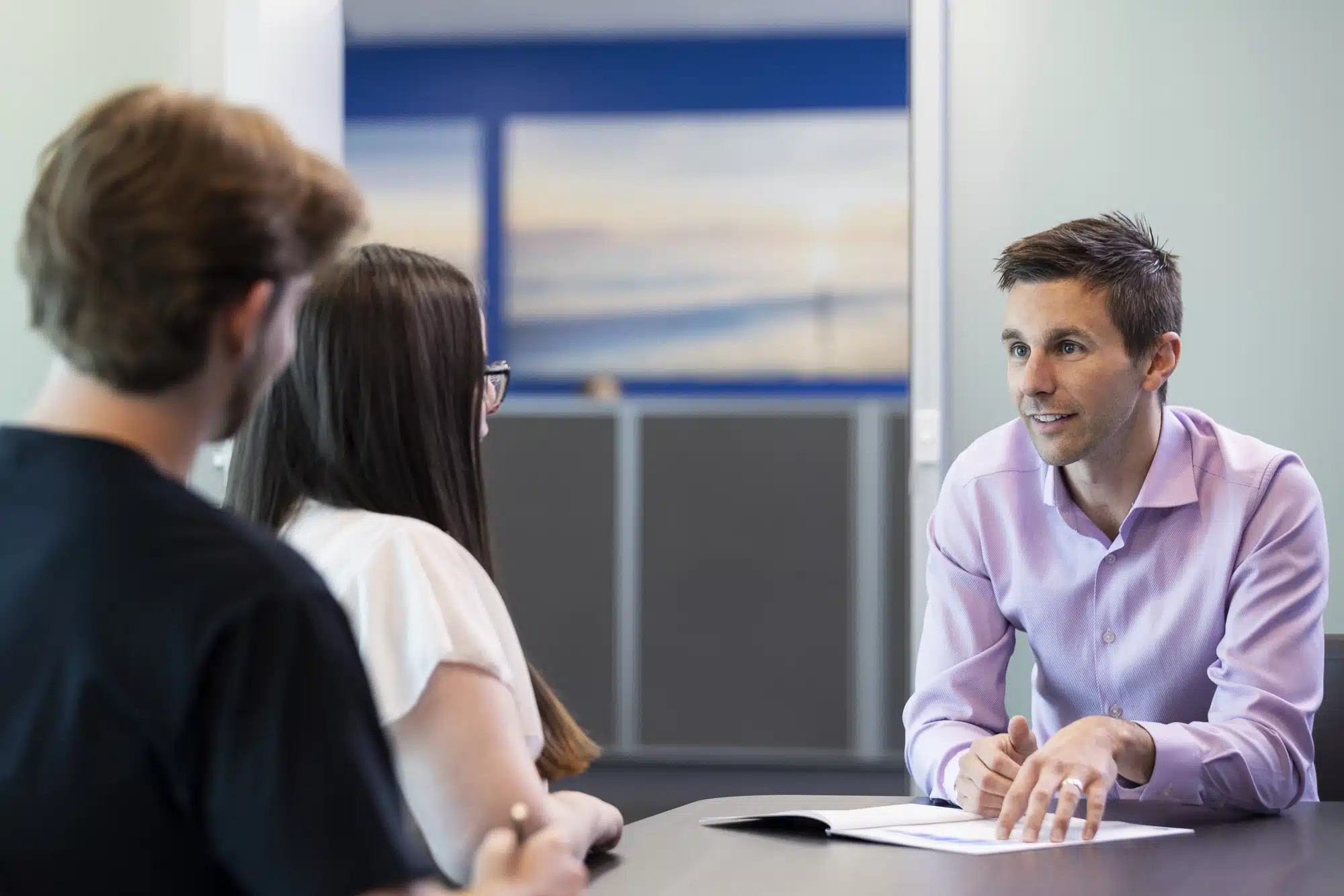 Ask anyone about us and they'll tell you it's not in our nature to brag. Sure, we're pleased with what we've achieved but our biggest source of pride is the results we help our business coaching clients achieve.
So we ask that when you read the testimonials here, please focus on their results and the pride they have in their business. And if that sounds like something you want too, well, we'd be proud to be on your side as your business coach.
Testimonial from Diccon Voller | Voller Builders
Diccon Voller (L)
with Tenfold Business Coach
I own and operate a boutique building business, primarily focused on new architectural homes on the Mornington Peninsula and Melbourne.
Not all builders are the same, not all business coaches are the same
I worked with a tradie business coach in the past. Sure, what the other coach told me was informative, but it was geared solely to construction. I didn't get the insights I wanted on what it takes to actually run a successful building business. I stopped after a couple of months because I realised that I wasn't going to achieve real results if I only worked on the construction side of my business. I already know how to build houses; what I needed was skills and knowledge to build a business. I stopped working with that coaching firm and began researching other business coaches.
Tenfold business coaching gets results for builders
From my early stages of shopping around, I found Tenfold to be a stand-out firm. The professionalism of their qualifying process showed that they know their stuff. To be honest, I was still sceptical after my experience with the previous tradie coach. Then I met with Mace and I was convinced Tenfold were different from the other stock-standard coaches. I was very impressed with their genuine approach because I could see that they were going to be the coaches to get me the tangible results I was after.
Since starting with Tenfold Business Coaching in October 2016, we have worked closely on pricing and quoting. The changes we've made have already proven to be very successful. I'm winning more of the jobs I want – the good quality ones! I have learned how to negotiate better prices on trades, and that has resulted in securing more work. My gross profits are 4 times higher!
With Tenfold's help, I have doubled our team. My coach has been a great sounding board for me and has helped me recruit a strong team to represent my business and the Voller Builders brand.
If people ever query the money invested into having a good business coach like the coaches at Tenfold, I'd say that you don't miss the money because your bottom line grows so quickly.
——————————-
With experience in growing businesses the building sector, from custom home builders of high end new builds to multi-residential developments, Tenfold business coach gets real results that matter.
Read about other builders Tenfold business coaches work with: