Reviews
Real reviews about Tenfold coaching from business owners.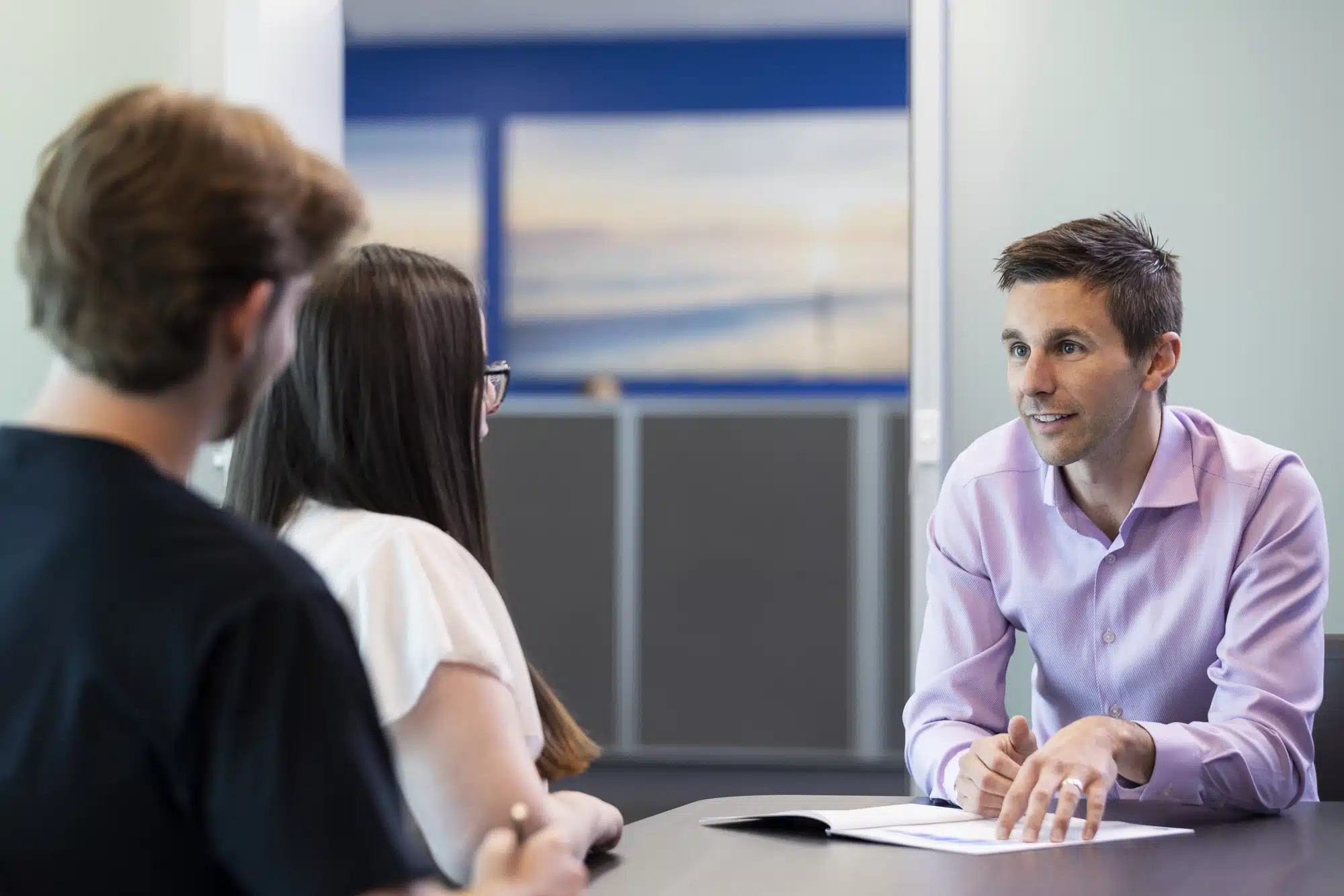 Ask anyone about us and they'll tell you it's not in our nature to brag. Sure, we're pleased with what we've achieved but our biggest source of pride is the results our business coaching clients achieve.
So we ask that when you read the testimonials here, please focus on their results and the pride they have in their business. And if that sounds like something you want too, well, we'd be proud to be on your side as your business coach.
Testimonial from Shane Smillie
Melbourne Energy Group
In May 2017, Tenfold became acquainted with Shane and his business, Smillie Electrical. At the time, Shane had been operating his Melbourne-based electrical contracting business for around 3 years. He had built the business to a good point but he wasn't quite sure how to go about growing it further. He wanted to know how to set the business up to be able to run successfully and sustainably, independently of him. And he had the best reason: his two young kids.
Working hard in the business
Like many business owners in the early years of building their businesses, Shane had been working on the weekends. Because he had put in the hard yards early, Shane was in a position to start taking weekends off. Having a sustainable business would enable him to be really present to see his family grow, which was the most important goal for him.
The business employed 3 electricians plus Shane, and their work was across a variety of jobs.
Shane's time was spent on the tools, not on the business
Because a lot of his time had been spent on the tools, Shane wasn't actively tracking profit, or margins, or productivity. He was using an Outlook calendar for scheduling jobs and using excel for quotes and pricing. Shane had heard about job management software systems (like simPRO and AroFlo) but the cost of software was too high for the business then.
Cash flow was ok but it was often stretched out by builders. His standard payment terms were 30 days but the builders he worked for would push that out to 60 days, sometimes even as far out as 90 days.
Sceptical but open-minded
When he was considering getting a business coach in 2017, Shane was open-minded but still a bit sceptical. He said, "I don't think there are too many changes you could make within my business that would increase our turnover or profits. But my main purpose for a coach is to grow, so let's see what you can do."
Shane started coaching with Tenfold in June 2017.
Taking his electrical contracting business to the next level
In May 2021, after 4 years of working with business coaches at Tenfold, Shane spoke about his experience and the growth his business achieved.
"The business is now running on its own 2 feet. I've just come back from 10 weeks away with my family. We took our time driving from Victoria to Queensland and back again.
Since working with the coaches at Tenfold, my business turnover has tripled. I've put systems in place and we're much more efficient. I use regular reports to monitor and manage productivity and we implemented one of the job management software systems.
Because my electrical contracting business was running well, I've been able to start another company doing solar. And that business is also operating well and growing.
Coaching gives you direction and holds you accountable
Shane said, "One of the advantages of coaching is that it keeps you focused. I found that accountability was important for me, not so much to tell me what to do but more to keep me looking ahead. I knew where I wanted to go and coaching helped me tick the boxes and make small steps in the right direction every day.
"If you want to have a successful business, it's sometimes not enough to be motivated and determined. There are times when you might want to take an easier option, and that's when having a coach to hold you accountable is really valuable.
Plan for achieving the big picture
Shane went on to say, "Originally, I started as a sole trader but my aspiration was to have a group of companies. It would be hard to do it all at once, but it wasn't hard when we mapped out the big picture and did one thing at a time.
Coaching gave me experience in areas I wouldn't have been exposed to otherwise. For example, coaching included HR, accounting in more depth, and more insight and reporting on the drivers of my business. It gave me more visibility about the business overall.
Skills for life
Shane explained one of the key benefits of coaching is that you learn how to run businesses properly. He said, "If you don't learn how to run a business in the early days, it can come back and bite you.
I've seen people who have a business about the same size as mine who have nearly lost it all due to a lack of reporting and accountability. I know that some people are sceptical of coaching but they don't realise what a difference it can make.
I know that the skills and capabilities I've learned with Tenfold will help me throughout the rest of my time running businesses.
Coaching is an investment that pays off
"I remember that I was one of those people who were sceptical about coaching. You don't know this but I reached out to my brother's mate who was coached by Tenfold. He also has an electrical contracting business and I had seen how his business had grown. I asked him what he'd gotten out of coaching and he said that it takes effort but the results are worth it. (See their review here: Prolux Electrical Contracting)
"I agree with that. It was a lot of money but worth it. Now, if someone who was thinking about coaching with Tenfold called me and asked me for advice, I'd definitely tell them it is a worthwhile process.
"My businesses have grown but most importantly I'm in a position where I can step back any time. I have a good balance and we have the lifestyle we want. I can go on holidays whenever I like and I get to be around for my kids."
———————
For more success stories from other businesses in electrical contracting sector of the construction industry, see: